MELBOURNE, Australia — A recent agreement between Indonesia and Vietnam over maritime boundaries in the South China Sea will likely smooth over the occasionally tense relationship between the two South East Asian nations.
The agreement, inked Dec. 22, follows 12 years of negotiations, and comes 19 years after both countries adopted a delineation of the continental shelf boundary between them.
Details of the agreement and the delineation remain classified. The Vietnamese and Indonesian defense ministries did not respond to requests for comment by press time.
"Practically, the successful Indonesia-Vietnam EEZ [exclusive economic zone] demarcation will help both countries to resolve illegal, unreported, and unregulated (IUU) fishing, which has been a serious bilateral irritant and a broader issue involving third-party countries, including China and Thailand," according to Bich Tran, a visiting fellow writing in the Fulcrum, a publication of the ISEAS—Yusof Ishak Institute in Singapore.
The agreement also "provides hope for the strengthening of the region's commitment to international maritime norms and principles, as encapsulated in the 1982 U.N. Convention on the Law of the Sea," he wrote, allowing the two countries "to assert their respective sovereign international maritime rights and enforce their maritime interests."
According to international law, an exclusive economic zone includes waters extending up to 200 nautical miles from a country's coast, where that nation has exclusive rights to explore and exploit the natural resources within.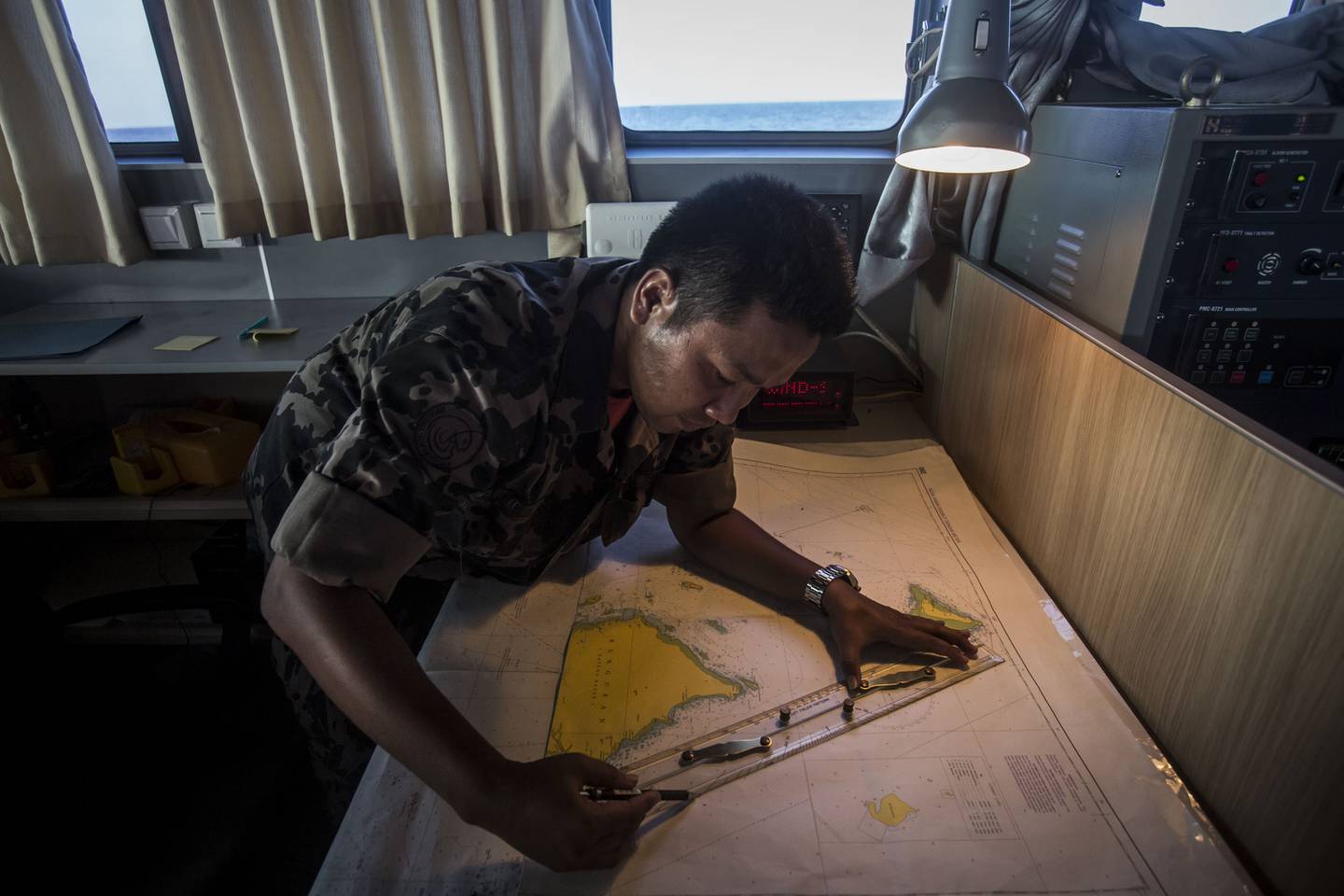 The new agreement caps off high-profile visits of senior Indonesian and Vietnamese leaders to each other's countries over the past year, beginning with a May visit to the Vietnamese capital Hanoi by Indonesian Defense Minister Prabowo Subianto to meet his counterpart, Gen. Phan Văn Giang.
During the visit, both countries agreed to step up cooperation between their respective security and defense agencies, including increased bilateral interactions, training and consultations.
This was followed by a December visit to Indonesia by then-Vietnamese President Nguyen Xuan Phuc, who attended a summit with his Indonesian counterpart Joko Widodo in the city of Bogor. It was this meeting where both countries agreed on the boundaries between their respective exclusive economic zones.
Disputes over territory have become commonplace in the nearby South China Sea, where Vietnam and Indonesia are among at least five other regional countries asserting sovereignty over local geographic features.
This latest agreement settled a long-standing dispute over Indonesia and Vietnam's overlapping EEZ claims, punctuated by arrests and clashes between fishermen and coast guard agencies from both countries. However, it's unlikely Indonesia will now more vocally oppose China's assertiveness in the area.
Indonesia has often said it is not a party to South China Sea disputes, although China's nine-dash line claim to ownership of regional waters overlaps with Indonesian EEZ claims north and east of the latter's Natuna islands.
China sent letters through diplomatic channels in 2021 demanding Indonesia stop drilling for oil and gas in waters where these claims overlap, according to a Reuters report. It had also sent Coast Guard and hydrographic survey vessels to monitor drilling activities.
The Indonesian government has not commented on the report, although it previously said it does not recognize China's nine-dash line claims.
This is in line with Indonesia's tendency to play down disputes with China. The island nation depends heavily on trade with China, which is also Jakarta's largest source of foreign investment. Trade between the countries was valued at $78.5 billion in 2020, according to China's customs service.
Collin Koh, a research fellow specializing in maritime security and naval affairs at the S. Rajaratnam School of International Studies in Singapore, told Defense News Indonesia has subtly used various tools to push back against China. But he does not envisage Indonesia using "more forceful measures with its maritime forces against Chinese transgressions in the concerned areas within the North Natuna Sea."
Instead, he predicts Jakarta will redouble its diplomatic efforts, for example, through the Association of South East Asian Nations or with likeminded member states, and even "press on with its offshore energy projects in the North Natuna Sea."
Source: Defense News