The silver medal was in Chinese chess in the mixed team category.
Meanwhile, the Vietnamese women's volleyball team had a successful competition day, beating the Republic of Korea 3-2 in the group stage, and advancing to the second round.
In the qualifying round of the women's kayak single 500m event, Ngo Phuong Thao finished in 5th place with a record of 2 minutes 25 seconds 717, entering the semi-final round. In the qualifying round of the 200m women's single canoeing event, Nguyen Thi Huong finished in second place after 53.437 seconds, progressing to the final round.
On October 1, the Vietnamese Sepak Takraw women's team of four had a victory against Myanmar, while the men's team was defeated by Indonesia.
In weightlifting, weightlifters Trinh Van Vinh and Nguyen Tran Anh Tuan were unsuccessful in the final of the men's 61kg weightlifting category.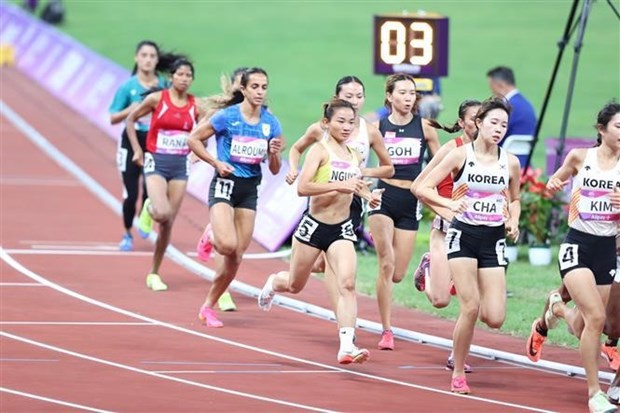 In Roller Sports, Vietnam had to stop in the qualifying round. At the same time, track-and-field athlete Nguyen Thi Oanh also missed a medal chance in the 1,500-m event.
On the day, runner Tran Thi Nhi Yen won a ticket to the final round in the women's 200m event. In the men's 3,000m hurdles, SEA Games champion Nguyen Trung Cuong made a mistake that led to unaccepted results.
As of the end of October 1, the Vietnamese delegation has won one gold, two silver, and 12 bronze medals, ranking 14th overall.
Source: Saigon Giai Phong